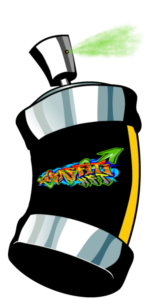 At the heart of the collection is the Spray Can. 
Spray cans are used to tag (upgrade/combine) NFTs to create new rarer versions of the NFTs or to combine NFTs to create a new piece of art.
Have a specific NFT or collection you want to tag?  Let us know in our Telegram!
Increase Rarity & Create a New NFT
A typical Tag Job (upgrade) requires 1 spray can to create a new NFT 1 rarity level higher, 2 spray cans for a rarity level jump of 2, and so on.
These numbers can vary as not all Tag Jobs are created equal.  Some may require more paint to complete.
Every Tag Job burns the NFTs required for the upgrade decreasing the supply of those NFTs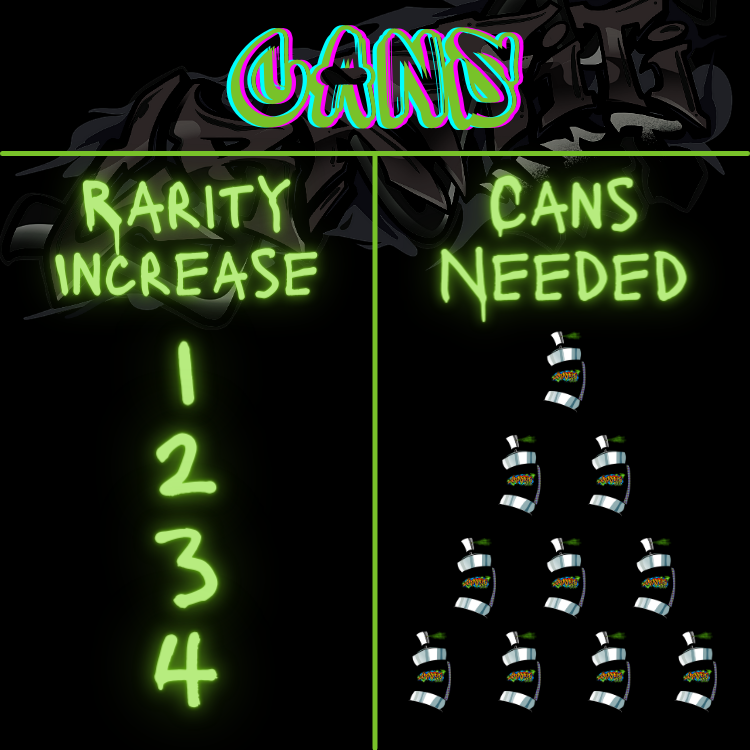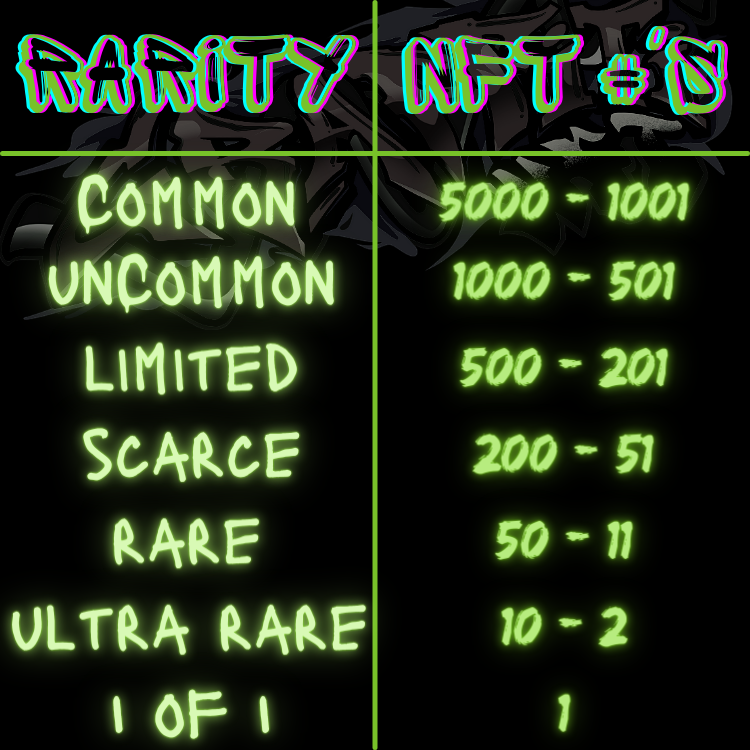 NFT Raritys
Common
Uncommon
Limited
Scarce
Rare
Ultra Rare
1 of 1